---
What kind of project is Furry Stuff?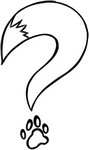 What Is FurryStuff?
It is a special gift set of furry collectible items, some of which are paw-crafted. The whole set is assembled individually for each participant based on their questionnaires and fursona. All items will be created by different furry artists exclusively for the project.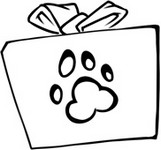 Project Goals
Our goals are creation of the unique annual gift set for furries and also supporting promising furry artists, providing them with commissions and highlight around community. Moreover, we just like the idea of making the gift-sets of unique Furry Stuff with the surprise!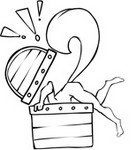 Do You Have any Experience?
ARFI stands for Artistic Russian Furry Initiative. We are a group of furry designers and publishers who've got almost ten year experience in furry arts. You can find some examples of our work in posters, T-shirts, in the Rusfurence 2014 conbook, some of sponsor's gifts for Rusfurence and ARFI fanzine (we have been publishing the annual Russian furry magazine since 2003).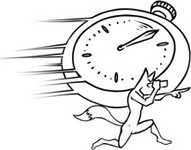 When Will My Box be Ready?
The work of artists and the process of making items always take time. Please, have patience: creation of your own set can take from 3 to 6 months after payment. Especially in cases when customer's desires require additional and continuous work of a furry artist or craftsman.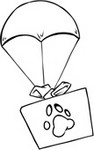 Packing and Shipping
We are developing different methods for packing of delicate goods using materials which can provide protection against chipping, cracking and other damages, which are sometimes caused by sending boxes via mail. But the best place to get your order is the furry convention, directly from our representatives, if possible.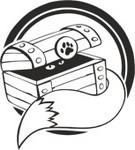 Uniqueness of Every Set
None of the items will feature old art, everything will be drawn specifically for the project. What is more, at least one item (e.g. a small figurine) will be crafted for you on an individual basis, by a highly-qualified furry artist, in a single copy, based on your questionnaire, reference and fursona. That gives the uniqueness to every box that we assemble.
If you are ready to test our new FurryStuff box, and allow us to make a special furry surprise for you - join us!
* Cover art is a compilation of different artworks of participating furry artists (with their consent): Noct, Vagabonda,
Imanika, Sary Dragon, Corpse Dragon, Alexander Falochu, Bast Miriam.
---
How to buy Furry Stuff?
1. Register on the site
As you can see we have a shopping cart of orders, but to order a set of Furry Stuff, or to shop in our store, you need to register.
2. Fill in the form
To make your box, we need to know your preferences. This is why we ask our customers to fill out a questionnaire in which they point out their preferences, and based on them we compile the set.
3. Make an order
Select the desired box or items in the store. Go to the cart, and order it. Of course you must be registered for this on our website.
4. Make a payment.
You can make the payment via Paypal.
5. Pick your order
We will send via transport company to Europe, shipping to USA is not available yet. Shipping charges may be added separately, included in some cases.