Questionary
Questionary Furry Stuff Box ENG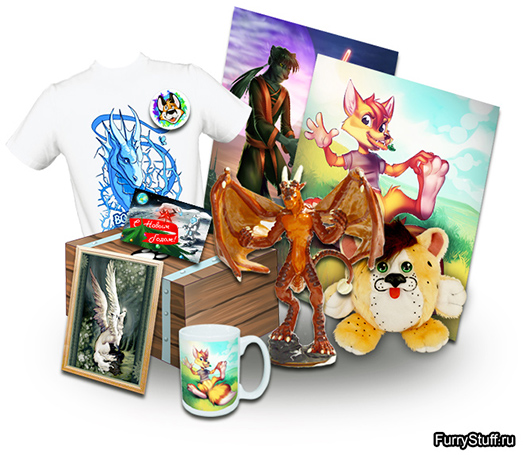 Adobe PDF: Questionnaire_Furry_Stuff_1.33.pdf
Microsoft Word: Questionnaire_Furry_Stuff_1.33.doc
The selection of items for your special box is based on your questionnaire, so at first you should fill in the questionnaire to tell us about your preferences and your fursona. You can download the questionnaire on our website and send it back via e-mail or PM.
Because of individual nature of our gift-set, it's more like a commission, based on your reference and fursona, but without possibility to know what's inside before it is done. So you pay in advance and wait for the result, that will be a surprise set of items crafted and picked just for you! Of course it's a bit risky, but we can promise that we'll do our best to make it a good surprise.
This year we are trying to find out will European furries be interested in our project? So you just can fill in the questionnaire or send us a message via e-mail and tell us what do you think about it. Or just ask us any question. Right now without paying and making order.